The trombone, a brass wind instrument, is renowned for producing a deep and vibrant tone, making it a preferred choice among musicians and music learners, especially in jazz and orchestral music. However, selecting an appropriate beginner trombone can be intimidating, especially for novices in music education. To assist you in making an informed selection, we have assembled a list of the best beginner trombones.
The best beginner trombones :
---
Yamaha YSL 354 Series Student Trombone
Yamaha Ysl-354 Series Student Trombone
Yamaha's goal with the design of their new Yamaha YSL 354 trombone was to make it easier for beginning players who are looking forward to professional careers in music. They put highly skilled experts through rigorous inspection processes, ensuring that every instrument meets high standards before being released onto shelves across North America so you can sound like a true pro as soon as possible!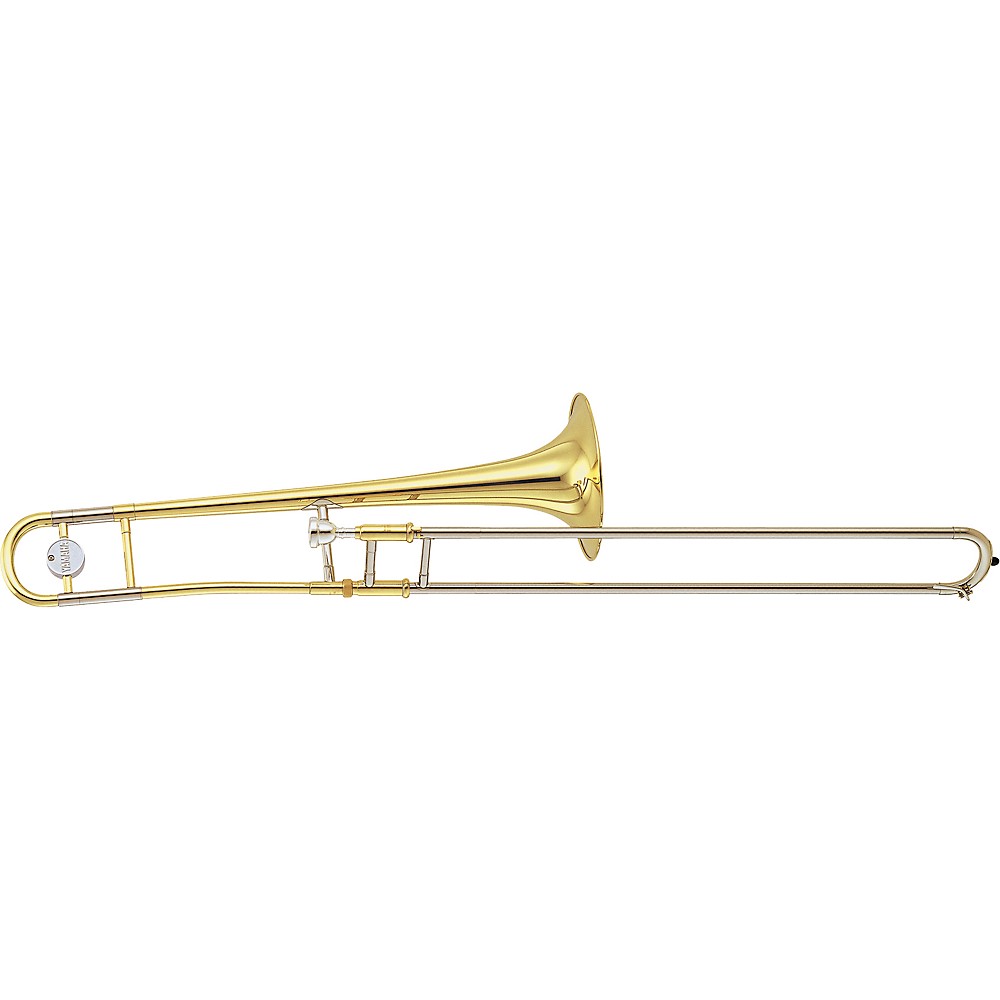 The Yamaha YSL 354 trombone is perfect for tone quality and projections. With a bell diameter of 204.4mm (8 inches), this instrument can reach numerous registers with ease while providing remarkable sound quality. The bore size of 12.7mm (0.5 inches) allows users great flexibility, with little to no resistance at all. Plus, the train runs smoothly with just a drop of oil and water. The gold Lacquer finish gives it an attractive appearance and top-of-the-line feel.  It is slim and lightweight, and the high-quality case permits easy transportability for the player.
It can be expensive compared to other beginner trombone models and brands BUT don't let the price tag fool you – this trombone is built to last, and with proper care, it will be a part of your musical arsenal for many years to come. So if you're ready to take your trombone playing to the next level, pick up a Yamaha YSL 354 trombone today!
Available at Guitar Center
---
Etude ETB-100 series student trombone
Etude ETB-100 series student trombone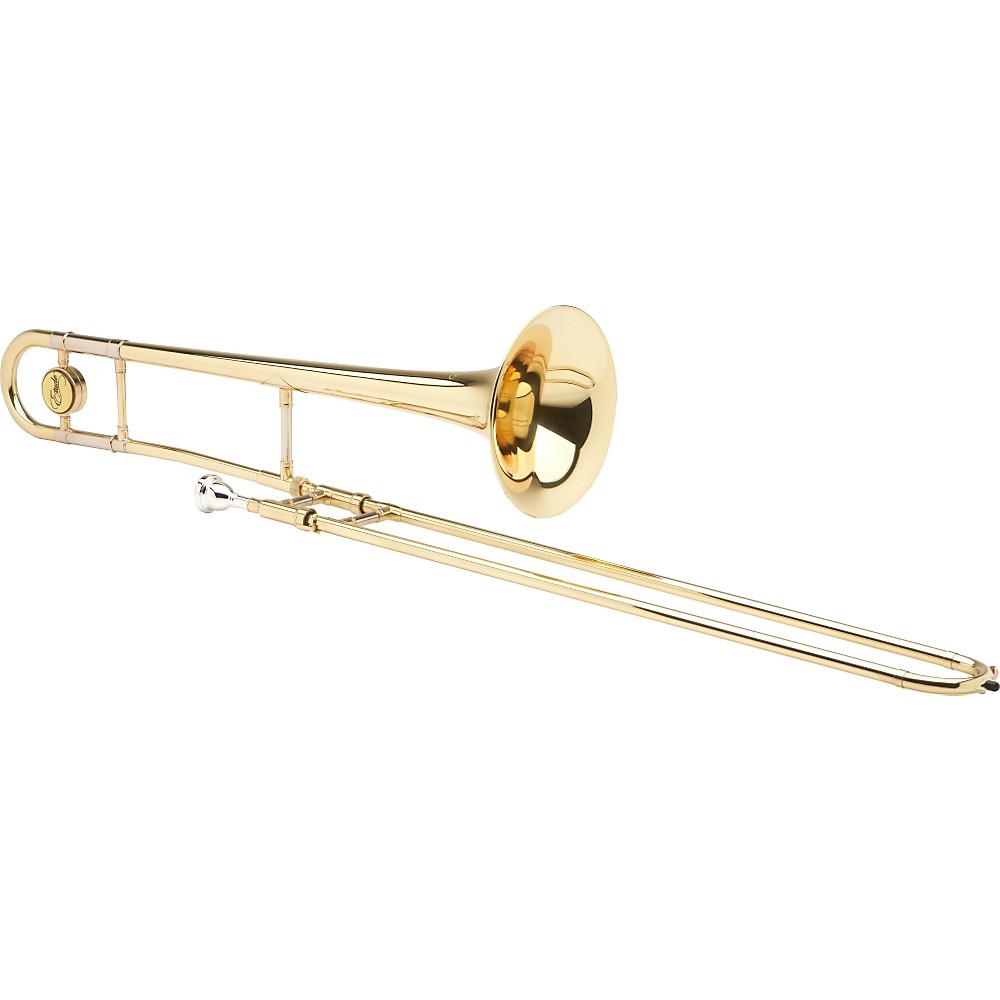 Looking for a student trombone that's easy to use and looks great? This Etude trombone, with its .495-inch bore, is perfect for younger players who want to create beautiful tones. Plus, the chrome hand slide and gold lacquer finish give it an attractive look that will make you stand out from the crowd.
This beginner trombone has a durable hard case, they're easy to transport and look great with their sleek, expensive design. Plus, they're waterproof, so you can march in the rain without worry! But best of all, the Etude trombone ETB-100 series is more affordable than other beginner models, making it the perfect instrument for budget-conscious students.
Available at Guitar Center
---
Eastar Bb Tenor student trombone 
Eastar Bb Tenor student trombone 
The Easter Tenor Slide student trombone is perfect for kids, novice, and intermediate players looking for a sharp, clever sound with a precise tone. The trombone is made by a coagulated lacquering process, giving it a stunning appearance that will last for years with proper care. The model has a 13.4mm/0.528inch diameter and 206mm/8.11inch horn mouth for stable vibration and powerful tone production. And of course, the Easter Tenor Slide student trombone wouldn't be complete without its stunning yellow brass body design.
Easter trombones are easy to handle and maintain, and they deliver a full, rich sound that will bring your music to life. With a 12-month warranty, you can be sure that your Easter trombone will be a lasting investment in your child's musical future.
---
Bach Btb201 Student Series Trombone
Starting your musical journey has never been easier with the Bach TB501 student trombone. This high-quality instrument is purpose-built for beginners, so you can start playing with confidence. And with Bach's world-famous engineering, you know this trombone is built to last.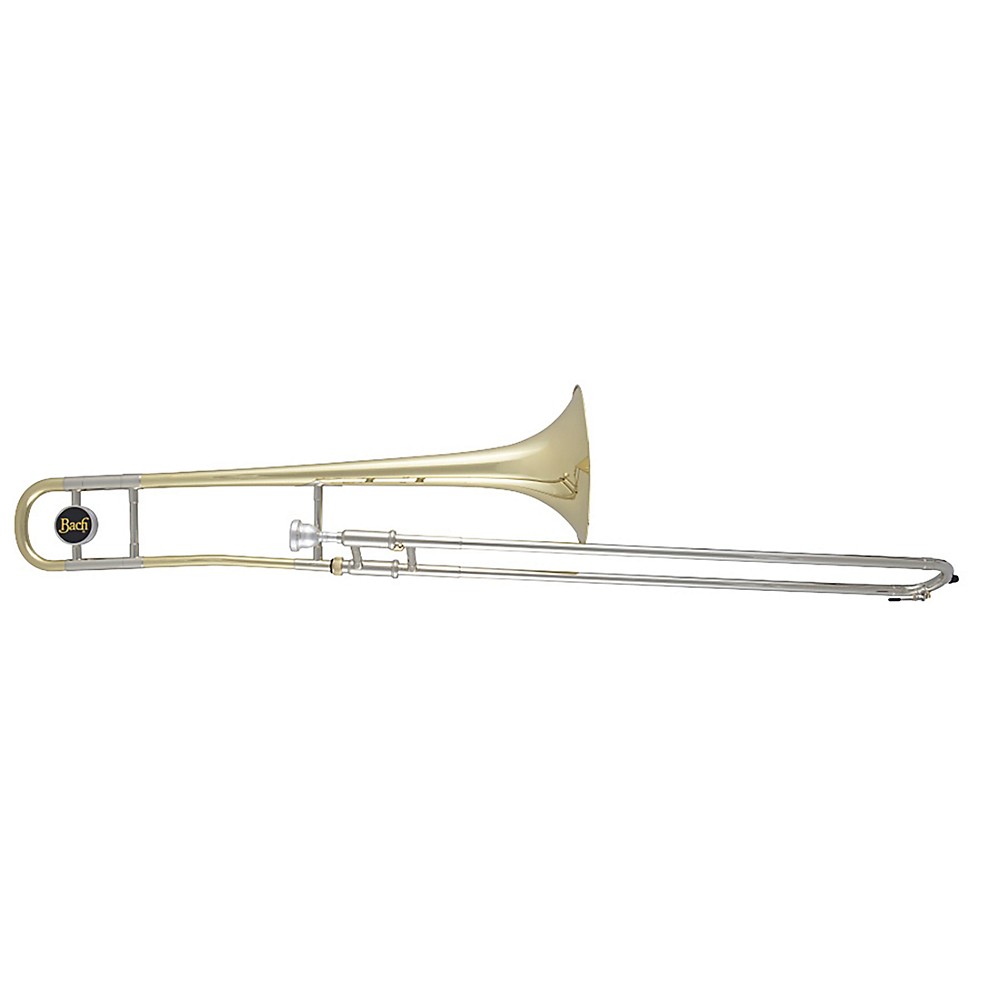 Durable and easy to care for, the Bach TB501 features a nickel silver slide that will keep your slide silky smooth. Highly resistant to corrosion, this material ensures your trombone will look great for years to come. Combined with the yellow brass bell, the Bach TB501 produces a rich, full sound that is perfect for any aspiring musician.
For added safety and comfort while playing the product comes equipped with an attractive case that provides protection for both yourself as well as your accessories!
The Bach TB501 Trombone has an affordable price, high quality, and comes from a company that knows how to make instruments!
Available at Guitar Center
---
Allora ATB-250 student series trombone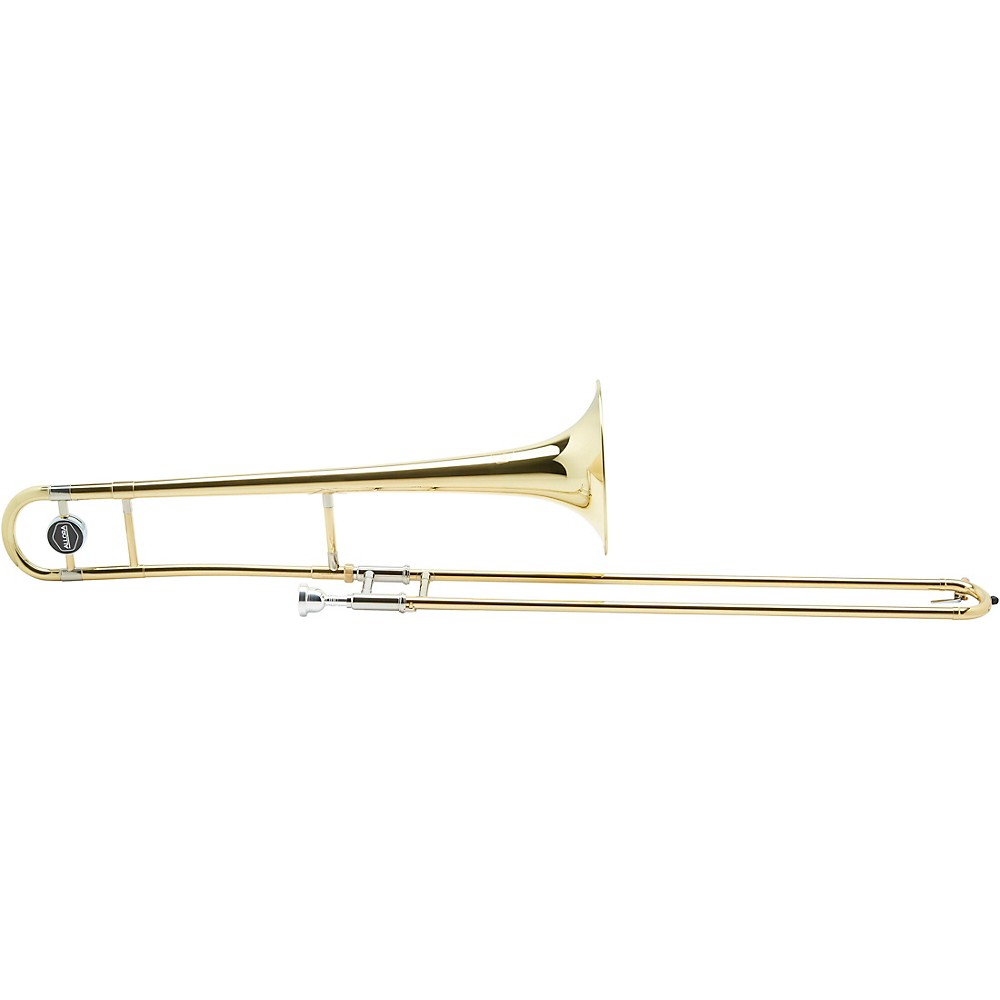 The perfect beginner's trombone for novices, the Allora trombone model has an 8″ yellow brass bell and a .500″ bore. You'll be able to play your favorite tunes with ease thanks in part to this instrument's excellent projection capability – which is great even if you're just starting out! With its durable construction qualities (it can withstand some rough handling) as well as reliable tuning capabilities. We think it makes sense why students would choose an entire set of these instruments rather than renting one from time.
The Allora trombone student series is easy to play and produces a great tone, making it a blast to perform with. Plus, it's durable and lightweight, making it a great choice for marching music ensembles.
Available at Guitar Center
---
Mendini by Cecilio Trombone Kit – Bb Tenor Brass Instruments for Kids, Beginners w/Case & Gloves
Mendini by Cecilio Trombone Kit – Bb Tenor Brass Instruments for Kids, Beginners w/Case & Gloves [ Best Value ]
Play like a pro with the Mendini by Cecilio Trombone Kit – Bb Tenor Brass Instruments for Kids, Beginners. Create a sonorous, full-bodied sound with the .500" medium bore and 8" bell. The silver-plated mouthpiece with smooth action slides produces tuning and note changes with ease. These beautiful brass trombones are a must-have musical instrument for students, music instructors, and beginners of all ages.
The package comes with a pocketbook, hard carry case, white gloves, and all the cleaning accessories you need to keep your Bb Tenor slide trombone in top condition. With everything you need to get started right out of the box, these instruments are sure to bring harmony into your home or marching band.
---
Jupiter JTB700A student Bb trombone
Jupiter JTB700A Student Bb Trombone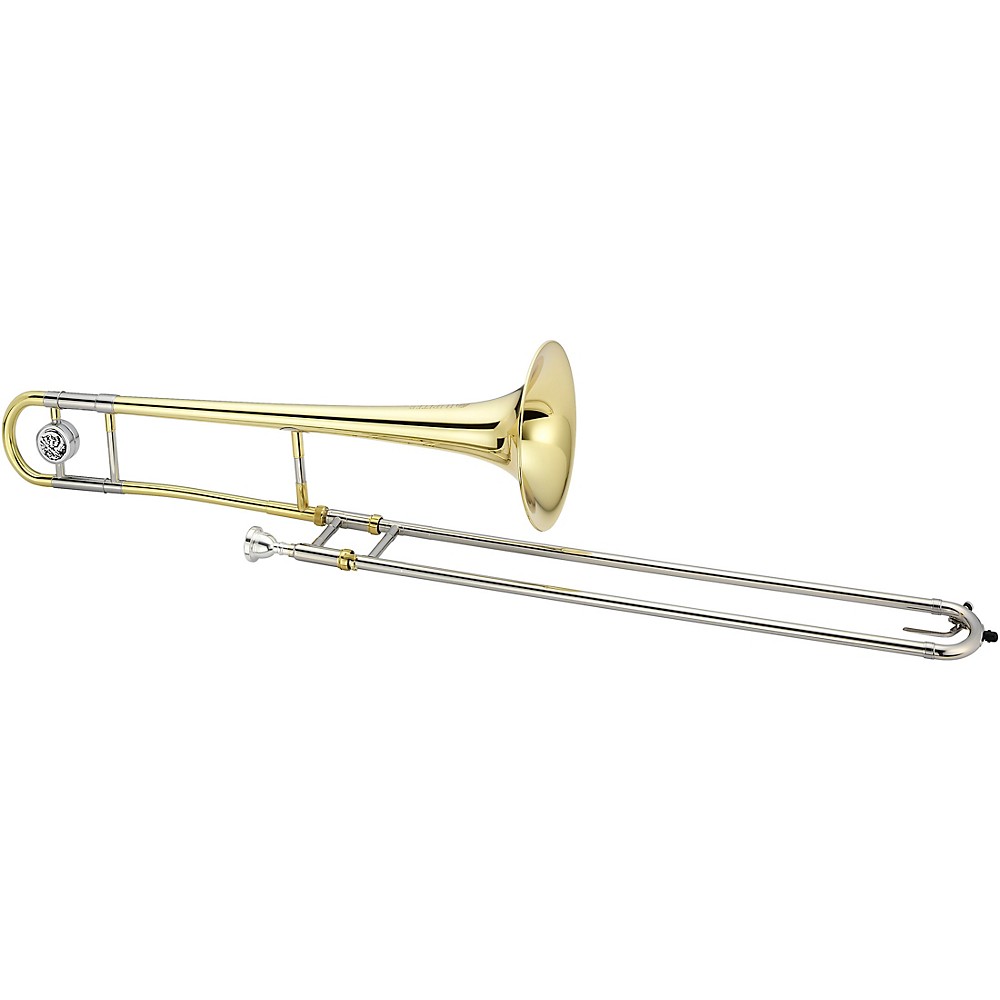 It is a bit more expensive than other trombones on the market. However, it is a sturdy and reliable trombone. The Jupiter student trombone is built with durable nickel silver outer slides, and with the chromed inner slides, you'll be able to get a more centered tone. Additionally, the lacquered brass body ensures accurate scale and playability.
The Jupiter student trombone is sturdy and easy to transport, with an ABS case that features interchangeable decals. So whether you're headed to your next recital or band competition, this instrument will make you sound great.
Available at Guitar Center
---
Conn-Selmer TB711 Series student trombones 
Conn-Selmer TB711 Series student trombones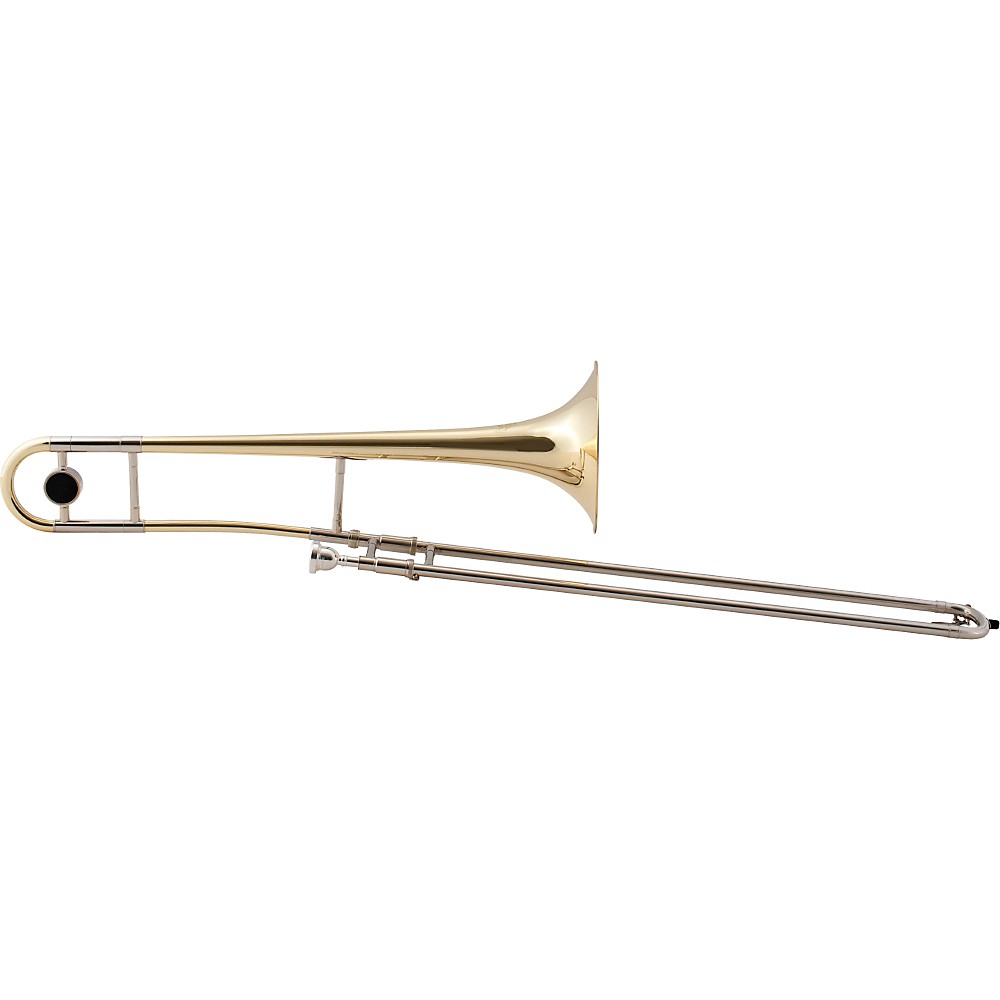 The CONN student trombone TB711 is another durable trombone that's perfect for beginner musicians. This instrument is made with high-quality materials and construction techniques, so it can withstand the demands of daily use. Plus, its vibrant tone will inspire your students to greatness. 
Available at Guitar Center
---
What are the top 5 best trombone brands?
Yamaha
Yamaha is the largest producer of musical instruments on Earth. They have a wide range for every type and price point, from professional trombones to student ones at an affordable cost!
King
Henderson White developed his first trombone in 1894 with the help of a local trombone player called Thomas King. The company has been thriving in the market ever since. 
Bach 
The most advanced and professional trombone globally, produced by Bach is a Stradivarius made for those who want it all.
Jupiter
The popular choice for students and beginners, the Jupiter Trombone is perfect if you're looking to get your hands on one without breaking the bank.
Conn
The Conn family of musical instruments has been in operation for over 130 years, and their first successful product came when they manufactured a cornet. This then led them to make various high-level trombones including those with silver keys which were played by Budapest's premier symphony orchestra members back at their peak!
FREQUENTLY ASKED QUESTIONS AND ANSWERS 
What is the best mouthpiece size for a beginner? 
The best mouthpiece size for a beginner trombonist is the Bach 6 1/2 AL. It's often recommended as being perfect with younger players and it can help you learn your way around an instrument better than other sizes may do! If that doesn't work, try Yamaha 48 – this one should be more manageable if starting out on bass clarinet or French horn instead of traditional treble-clef instruments such trumpet, etc
It might seem obvious but make sure before playing anything important that all accessories match up properly: either oral equipment (mattocks)
What is the cost of a beginner trombone?
The cost of a beginner's trombone can vary greatly depending on what you want out of the instrument. You'll find some starting around $200, while others are closer to 1600 dollars – but don't let this discourage anyone!
If music is your passion and interest in playing an instrumental section seems like something fun for beginners or experienced players alike then take advantage by checking prices online before making any purchases so that when they arrive at home all will feel ready to go with nothing else needed except practice time 🙂
What is the most desired trombone in the world? 
The Stradivarius is the most desirable trombone in all of existence. It's made by Bach, and can be found exclusively here at their factory location on American soil!
What are the best trombone beginner warm-ups? 
Trombones are a lot of fun, but they're not as simple to play or keep in tune. If you find that your t885 is slipping out of tune easily then these warm-ups will help!
The best way for beginners like me (or any brass player)to start learning how to use their instrument properly and make sure everything stays tight is by doing some easy exercises while warming up before playing longer pieces with more complicated rhythms such as Loco-Motion from Gioiahetically Speaking's "24 Hours" album which features 6 different musical styles all based on one theme.
Mouthpiece buzzing/bends

Lip slurs

Long tones

Scales

Articulation
How long does it take for a trombone novice to become a professional?
The trombone is a great instrument for beginners and professionals alike. You can be playing tunes in no time with the right instructor, but it's important that you put your heart into learning these skills- otherwise, there will certainly not only never seem enough hours between practice sessions; they might also feel frustrating when things don't go quite as planned because even though we all know how much patience this job requires!