If you're looking for a new addition to your music arsenal, a plastic trombone may be just what you need. While they don't produce the same sound as metal trombones, they have a few advantages that make them worth considering.
What is a plastic trombone?
A plastic trombone is a type of trombone that is made from plastic. It is a newer type of trombone that has become popular in recent years because it is more affordable than other types of trombones and it is lighter weight. Thus, perfect for traveling. It also doesn't need to be tuned, which can be a challenge for beginners. It is also more durable than brass trombones and less likely to cause damage if it's dropped so it can withstand more wear and tear. 
Plastic trombones are available in different sizes, from soprano to bass. They are also available in a variety of colors, including pink, blue and purple.
The best plastic trombones on the market
If you're looking for a great quality plastic trombone, there are a few great options that you should consider. We've rounded up the best products, so you can find the perfect one for your needs.
Trombone players rejoice! The Plastic Trombone is finally here. This extremely durable and strong trombone is perfect for those who are looking for a low-maintenance and robust option. The Plastic Trombone is also dependable and fun, making it a great choice for trombone players of all levels. Plus, it comes with a carry bag and two plastic mouthpieces (6.5AL and 11C), so you can get started playing right away. With an array of supporting online learning resources.
Also Available from GuitarCenter
---
The Tromba plastic trombone is easy to play and has a beautiful sound. The trombone is made of high-quality plastic and is available in a variety of colors. A must for playing whether for a family picnic or a large outdoor festival. With its bright red color and cheerful tone, you will be the life of the party!
---
The Kaizer Plastic Trombone is a versatile and practical trombone for practice and learning. Made from ABS plastic, it is lightweight, rugged, and virtually indestructible, making it ideal for classrooms, band practices in open environments, and small children. The Bb/F trigger attachment and 0.547″ bore make this trombone versatile for a variety of applications. The 8.5″ bell and carbon fiber tuning slide produce a rich, full sound. The mouthpiece and soft travel bag make it easy to take this trombone on the go. The Kaizer Lifetime No-hassle Warranty guarantees your satisfaction.
---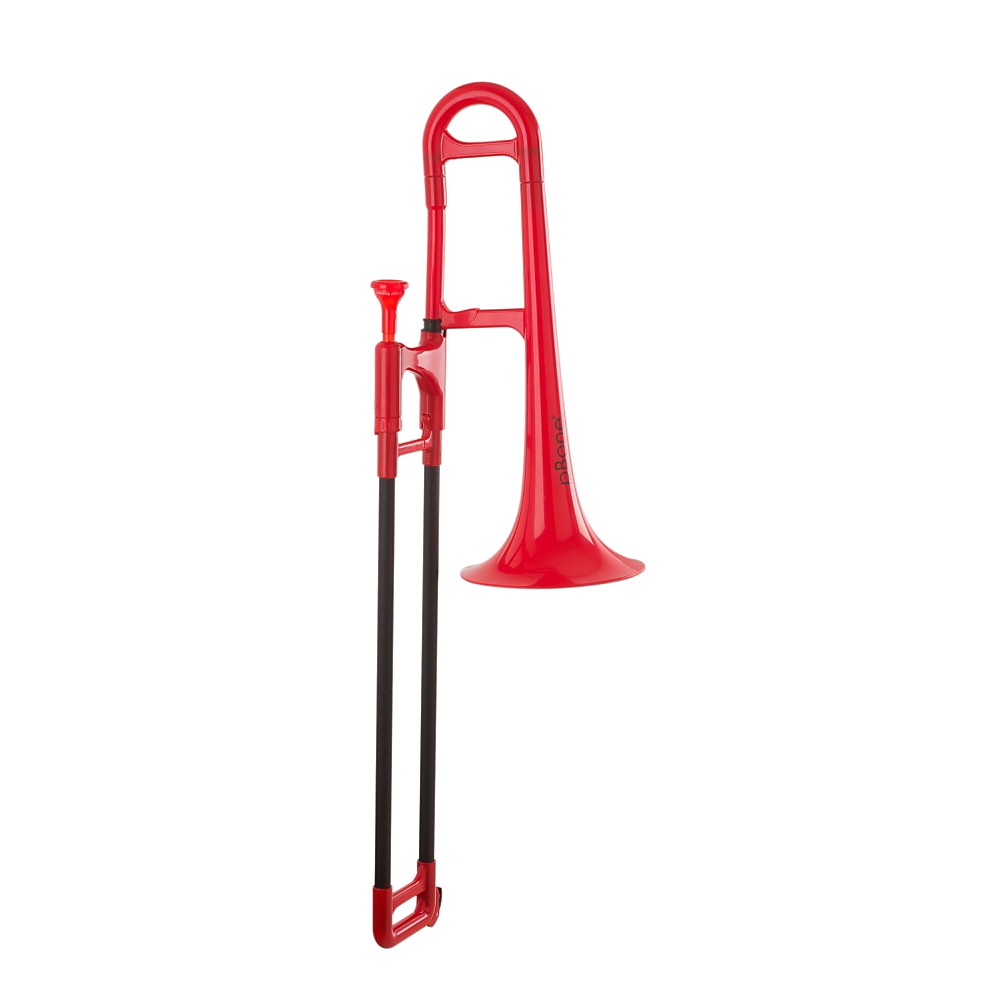 The pBone mini is a fully functioning trombone that is smaller in size, and ideal for kids. Its all-plastic construction means it can take knocks and bumps in stride and is virtually indestructible. The pBone Mini also comes with a unique antimicrobial mouthpiece, making it a safe and eco-friendly option for kids to play with.
Also Available from GuitarCenter
How to choose the suitable plastic trombone for you
When deciding which instrument is right for you, there are a few things to take into consideration. The first is your skill level. If you're a beginner, you'll want to choose a model that's easy to play and doesn't require too much coordination. If you're more experienced, you might want to go for a more challenging instrument.
Another thing to think about is the size and weight of the trombone. You'll want to choose something that's comfortable to hold and easy to transport.
And finally, consider your budget. There is a range of prices available, so you can find something that's affordable for you.