The trombone is composed of a number of different features and accessories, and all play an integral part when it comes to playing this instrument. Here, we'll describe for you the trombone accessories that form part of this unique instrument.
1) Trombone Mute
The purpose of the mute is to lower the pitch that the trombone gives. While the fact that the trombone creates a high-pitching sound can be great during performances, for practices, it can become an inconvenience. The reduce noise during practicing, it can be appropriate at times to use the mute. That way, only the person playing the trombone will be able to hear its sound.
The mute is sat upon the trombone before practice. Although there are different kinds of mutes, they all produce the same effect on reducing noise.
Recommended:
Denis Wick Trombone Straight Mute  – Protect your investment and maintain the brilliance of your trombone with a mute from Denis Wick. From the classic design of the Trombone Straight Mute to the sleek High-Purity Aluminum Mutes, this mute will surely give you excellent intonation in all dynamic ranges.
Also Available at GuitarCenter
2) Trombone Stand
The stand is used to keep the trombone sitting in the correct position. Different designs are made available, and the player is able to adjust the height of the stand as needed. This will keep the trombone from falling and are convenient when it comes to taking breaks as the player can simply step away from the instrument while it still stays in place.
Recommended: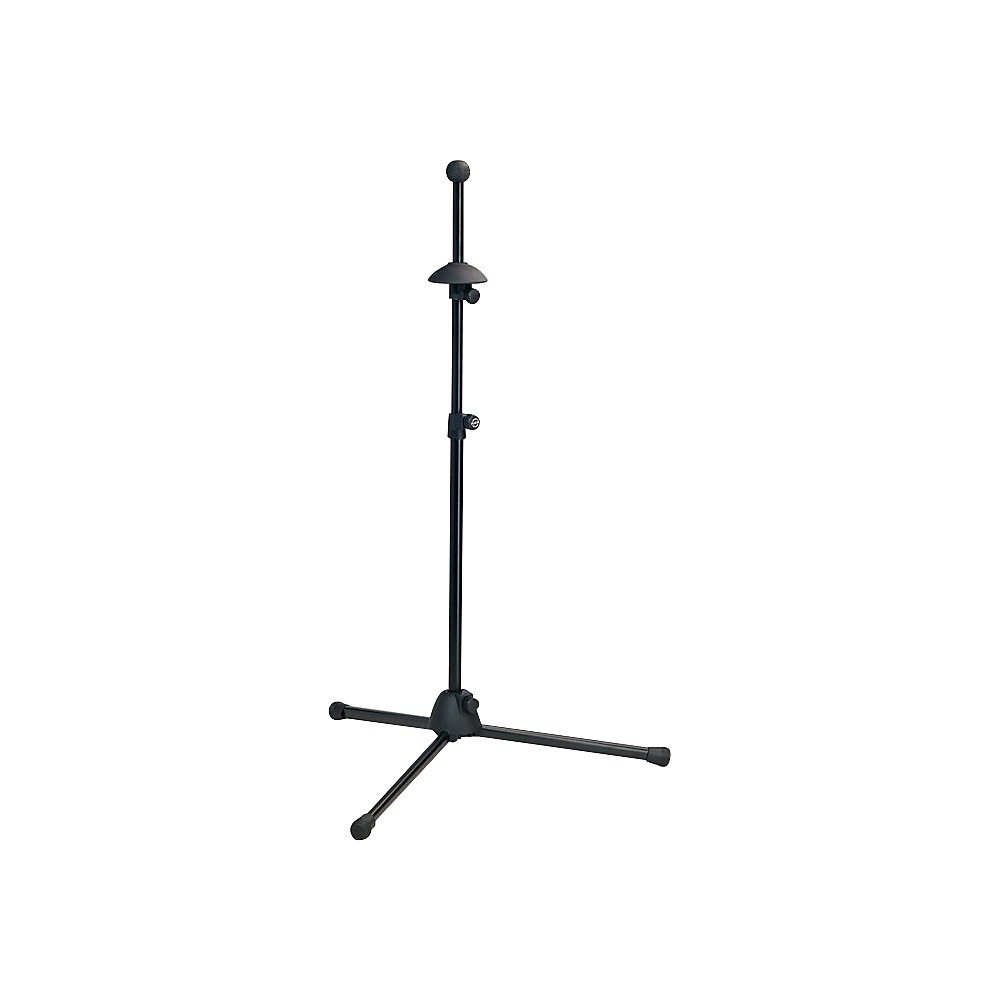 K&M Trombone Stand Standard – The innovative design offers a compact fold-up feature with a non-marring height adjustment system. The height adjustment extends 23" – 38" accommodating trombones and other horns. Superior quality is reflected in our commitment to world-class construction, made in Germany with a 5-year product warranty and 10-year replacement parts availability. Eco-friendly construction with over 70 years of experience making premium stands and holders.
Also Available at GuitarCenter
3) Trombone Grip
The trombone grip is required for gripping the trombone so that it stays in position while it's being played. They often present as a strap and must be tightly wrapped around the instrument to ensure it is gripped firmly. The grip can be loosened if required to make it easier to play, and adjustments can be made so that it fits correctly.
Trombone grips are good when practicing for longer periods. They can also help improve play since it becomes easier to focus on skill and technique when a proper grip is made. Grips can be sized to fit both adults and children. Grips can be kept inside of a gig bag while not being used.
Recommended: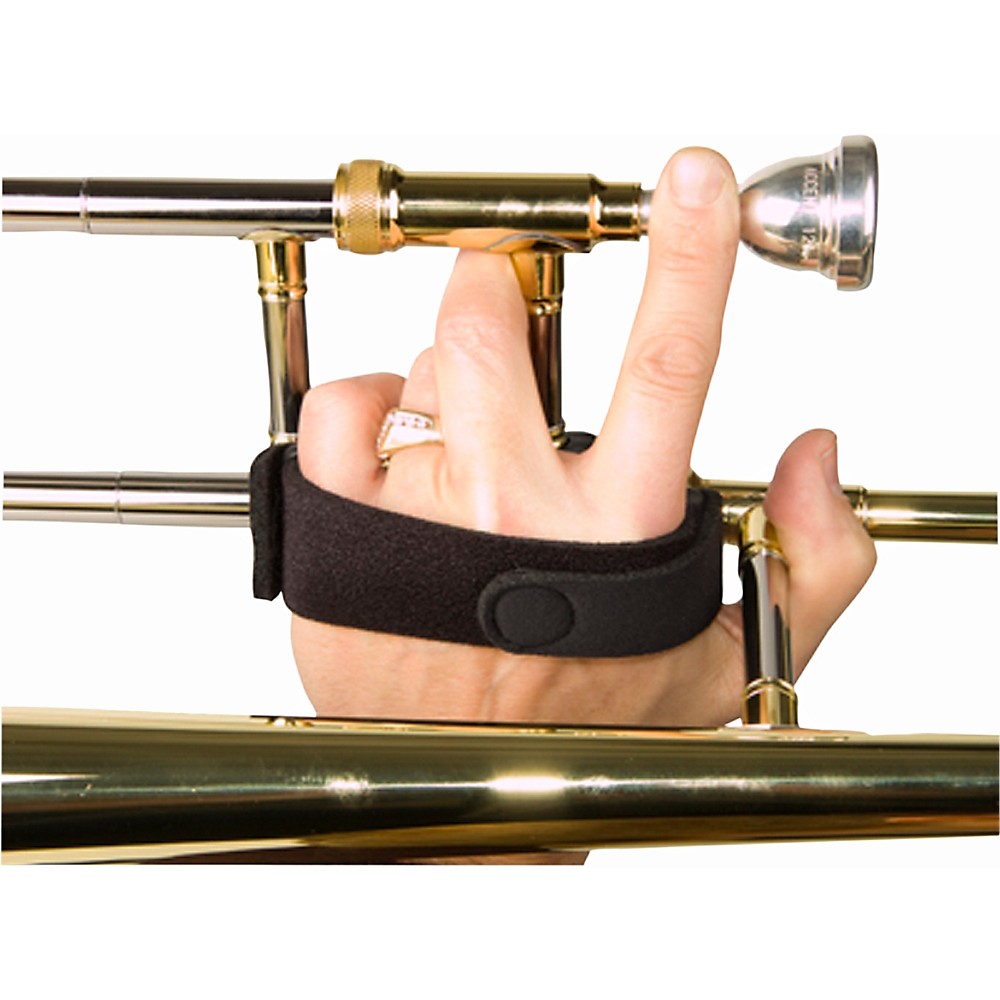 Neotech Trombone Grip – End the arms fatigue and hand pain that comes with playing the trombone. This easy-to-use grip attaches to the instrument in just seconds and provides a comfortable custom grip that takes the weight off your arms. It's fully adjustable to 18 positions, so it will fit most trombones. Made in the USA, this grip is perfect for musicians with multiple trombones.
Also Available at GuitarCenter
4) Trombone Lyre
The lyre is attached to the trombone and is a small accessory used for practice sessions. Its purpose is to hold music sheets in place in front of the player and to make it easier for them to read notes.
Although lyres come in different forms, they are all used for the same reason. A popular kind used when playing the trombone is a ring lyre. This small ring is attached to the trombone. Other lyres can attach to the player's wrist to make it more simple for reading notes.
Recommended: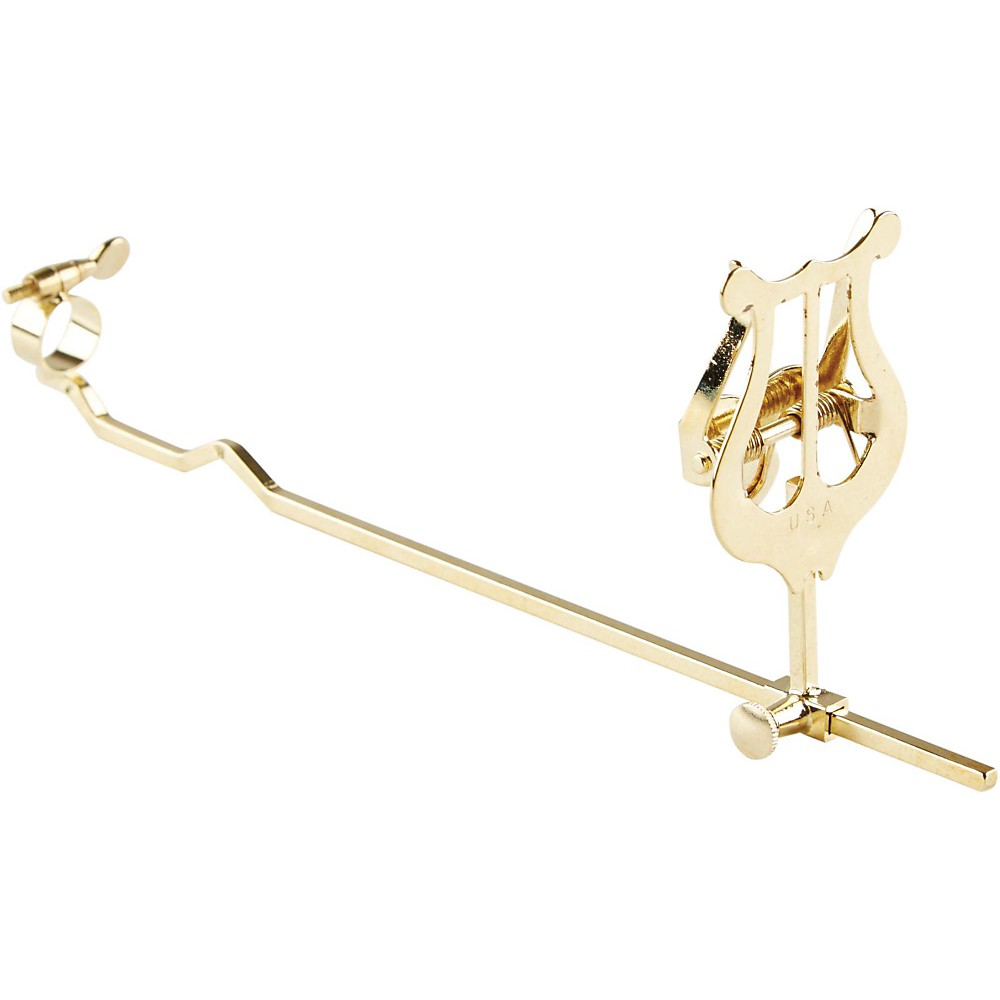 The Giardinelli Trombone Lyre –  is the perfect addition to your small bore trombone. This lyre is designed to fit your trombone and holds your music at the ideal distance during play. This way, you can focus on your playing and not worry about the music falling out of place.
Also Available at GuitarCenter
5) Trombone Tuner
What do you do if your trombone is out of tune? A trombone tuner can help. I like The Snark CLip-on Bass Tuner. See my post for a more comprehensive guide on trombone tuners.
Recommended: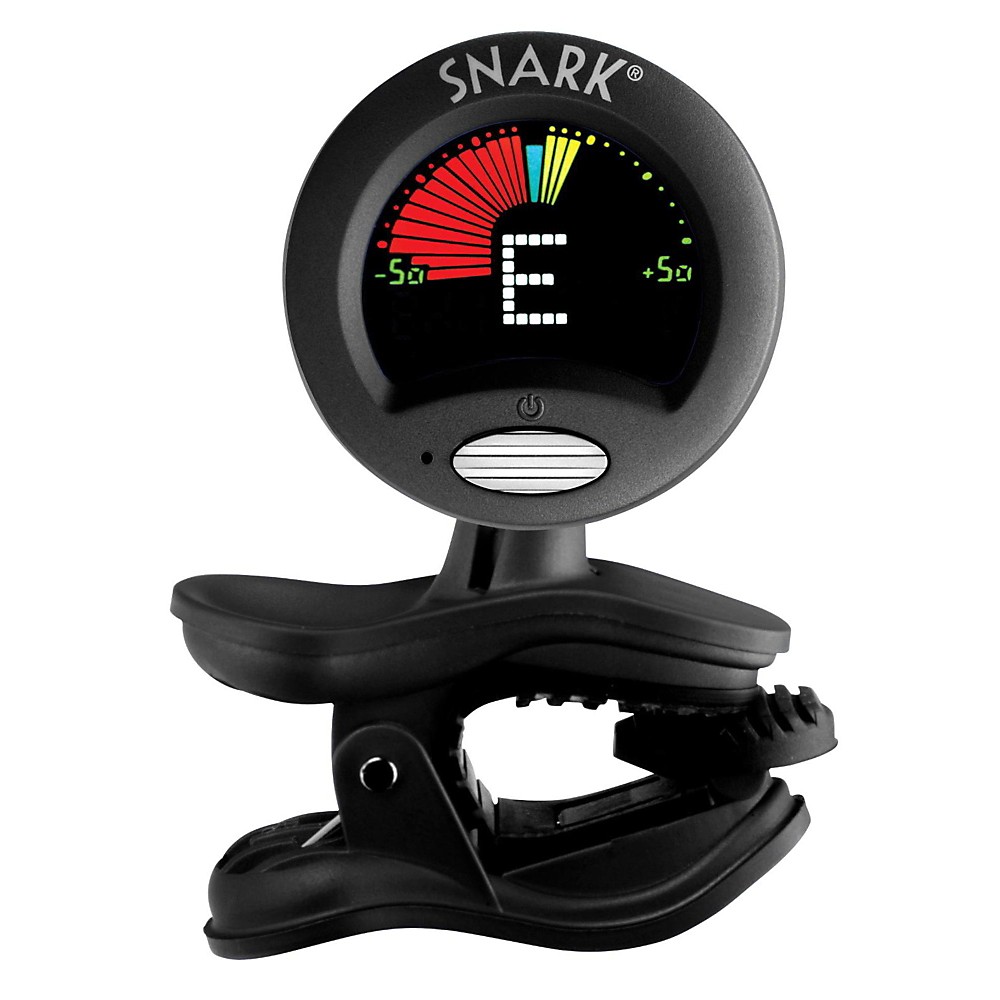 The Snark Clip-On Chromatic Guitar/Bass Tuner –  is easy to use and makes tuning fun! It has a full-color display that rotates 360 for easy viewing, along with a sturdy clip that ensures it stays put on your headstock. Plus, it's got a flat tuning/transpose function and pitch calibration (415-466Hz) so you can really fine-tune your sound.
Also Available at GuitarCenter
Making sure you get the best playing experience out of your trombone can be achieved by buying all of the trombone accessories. Not only can it help improve your technique, but it can also make the playing experience all the more convenient and enjoyable.